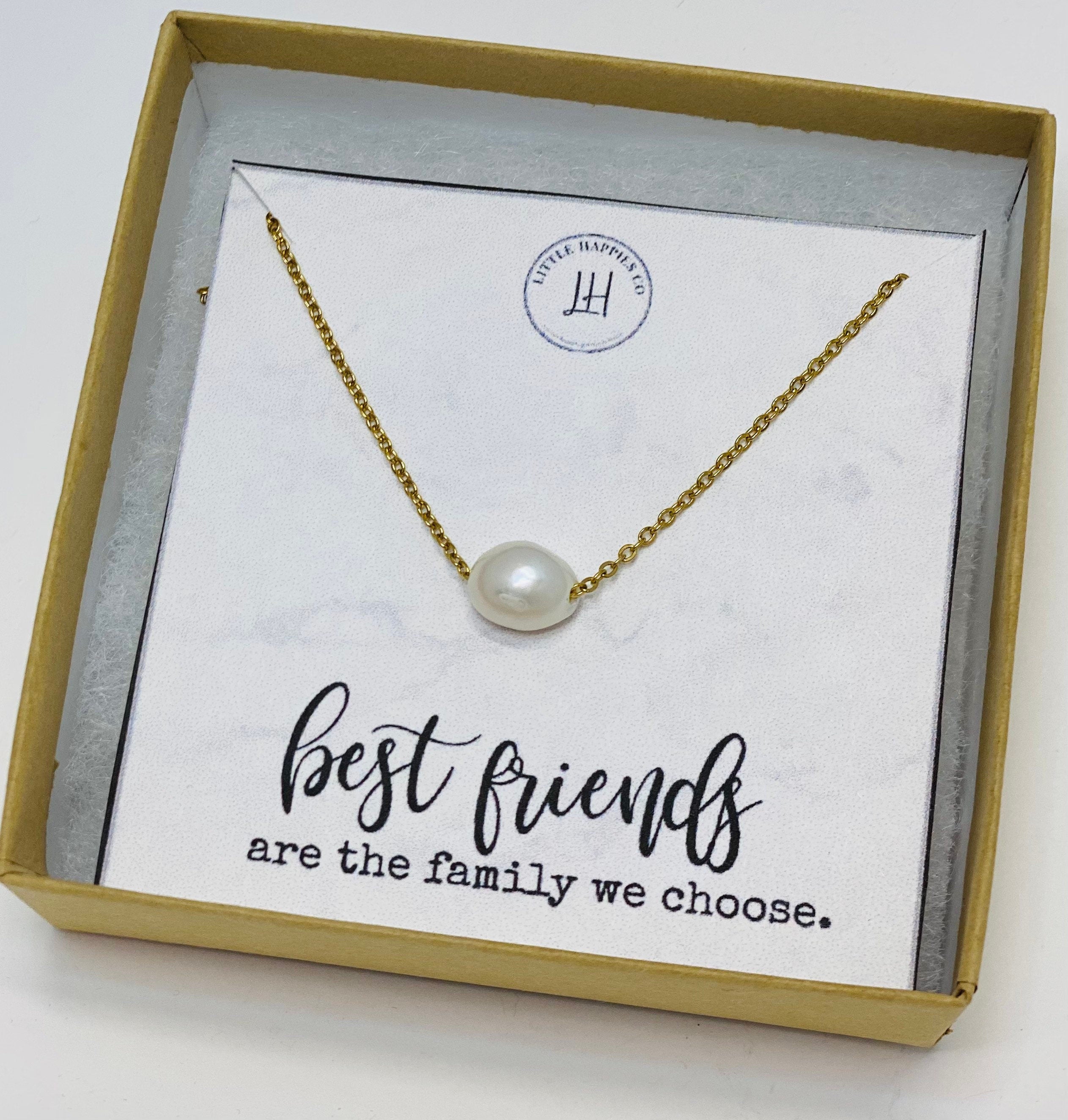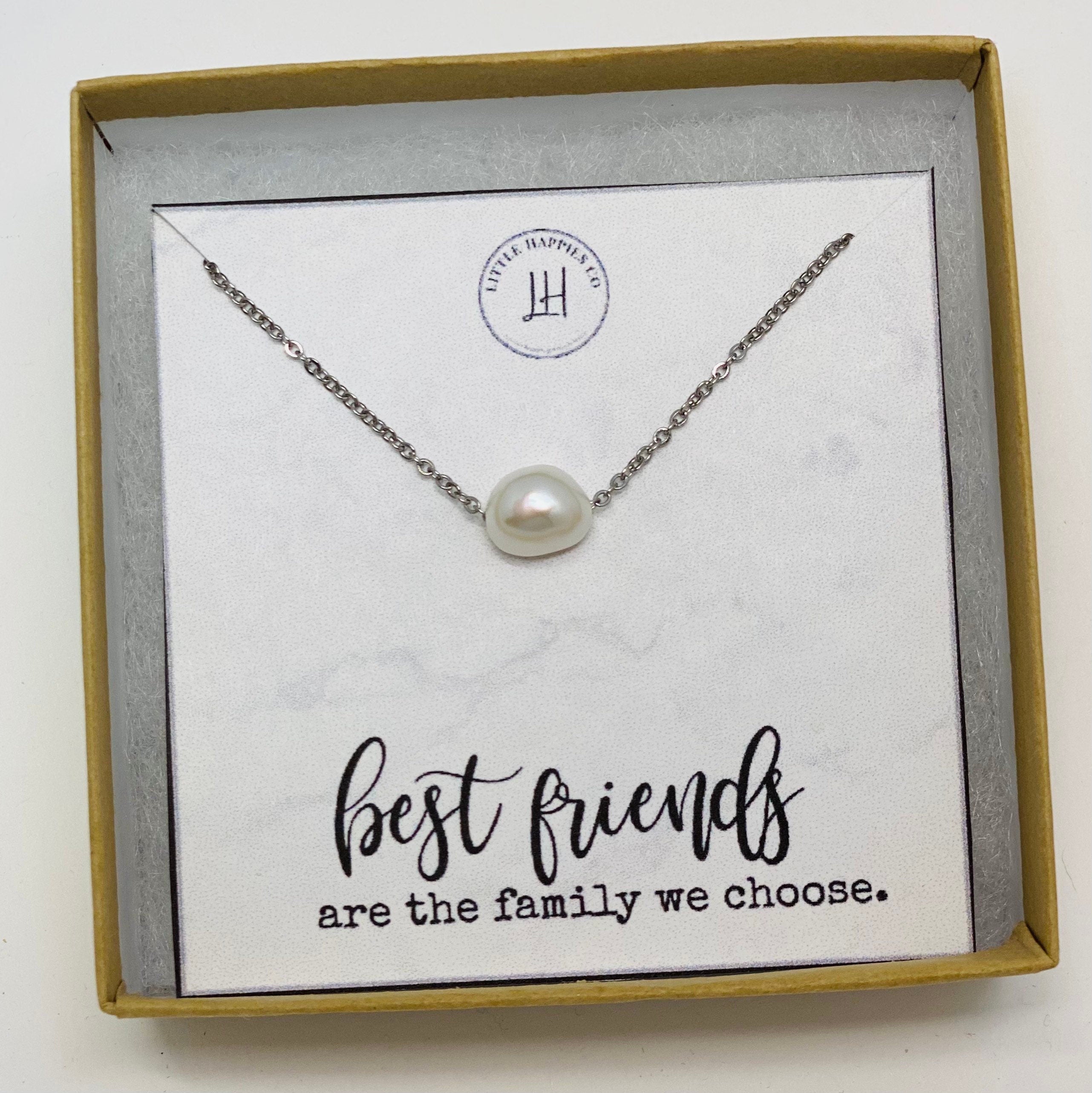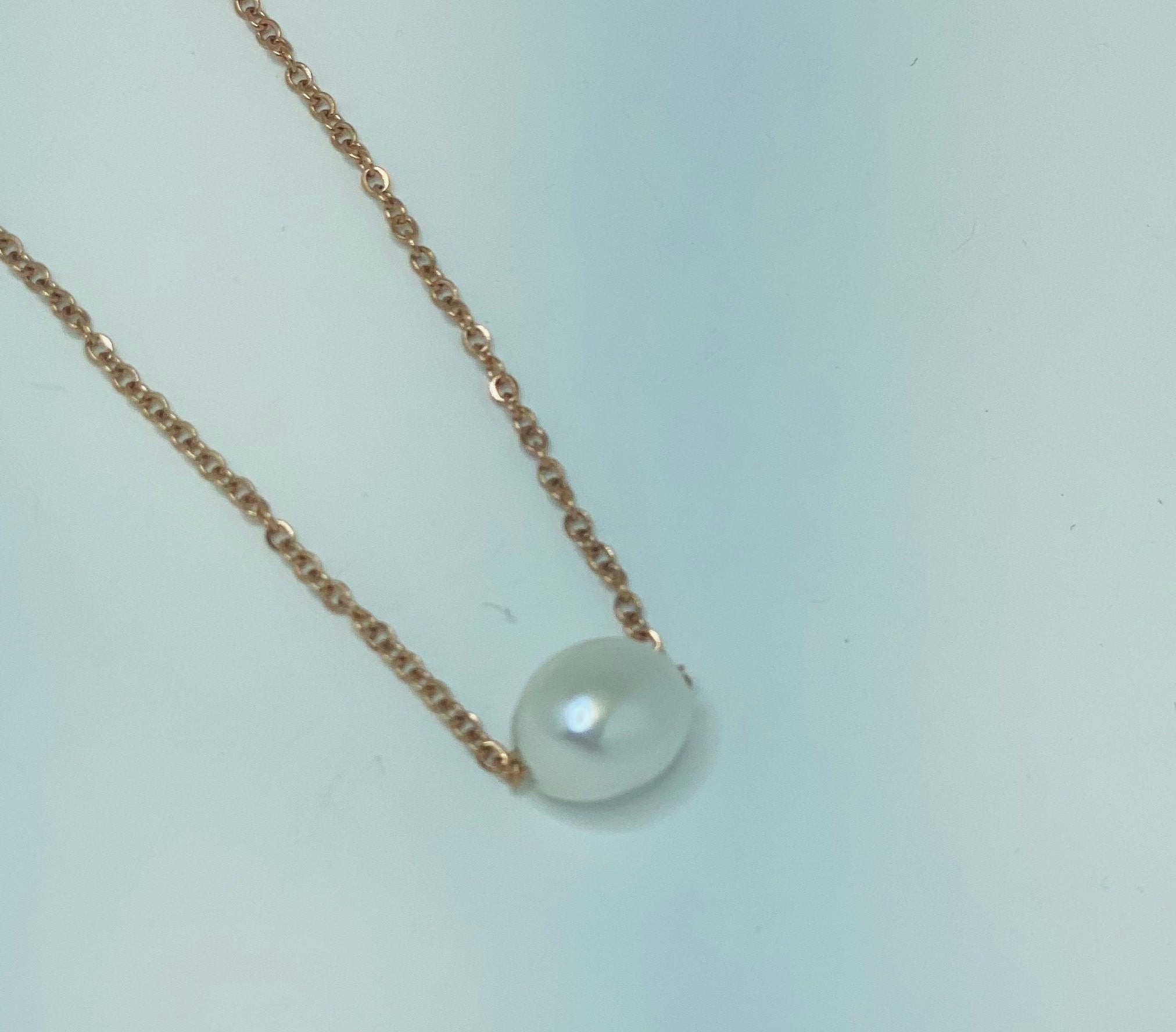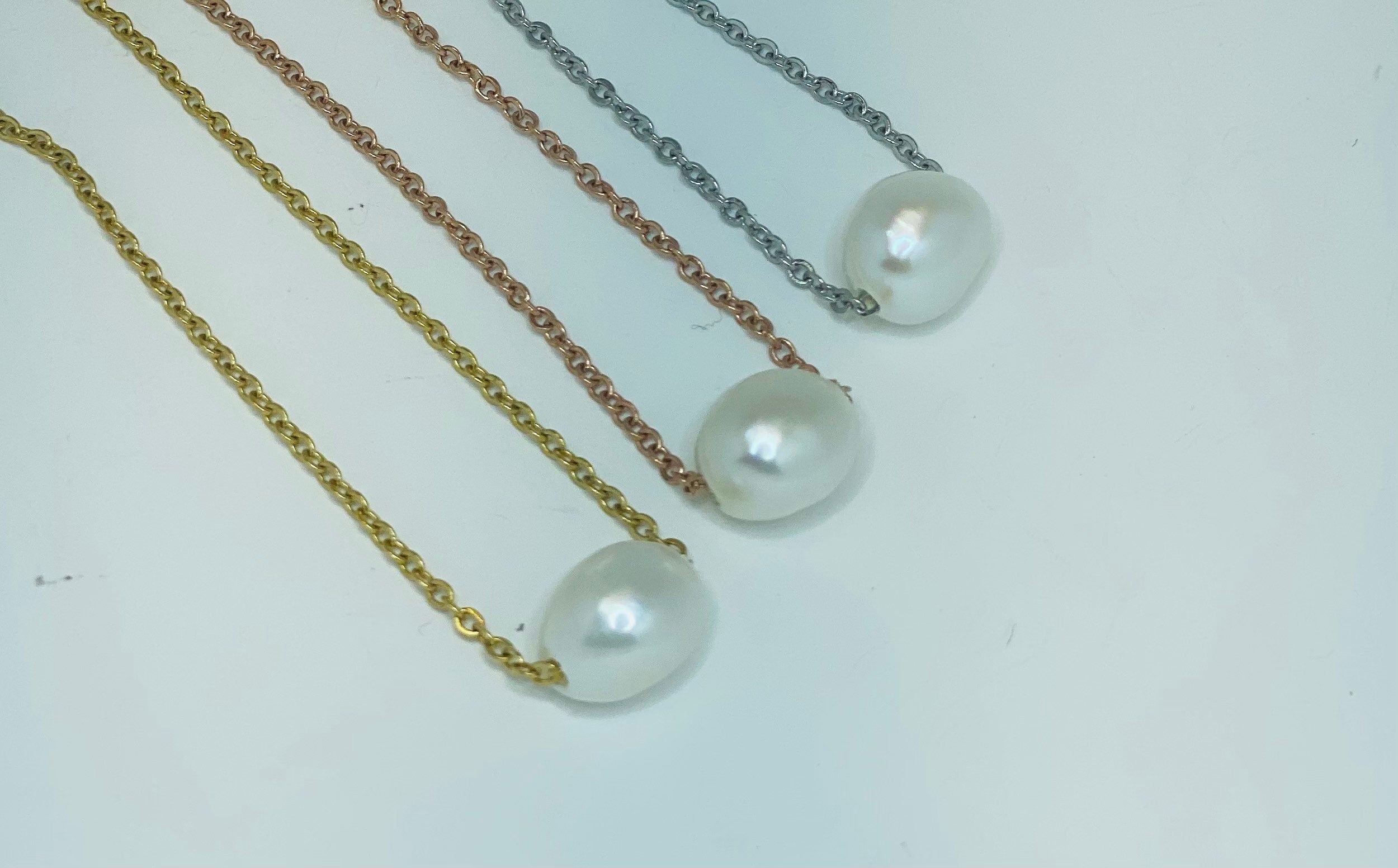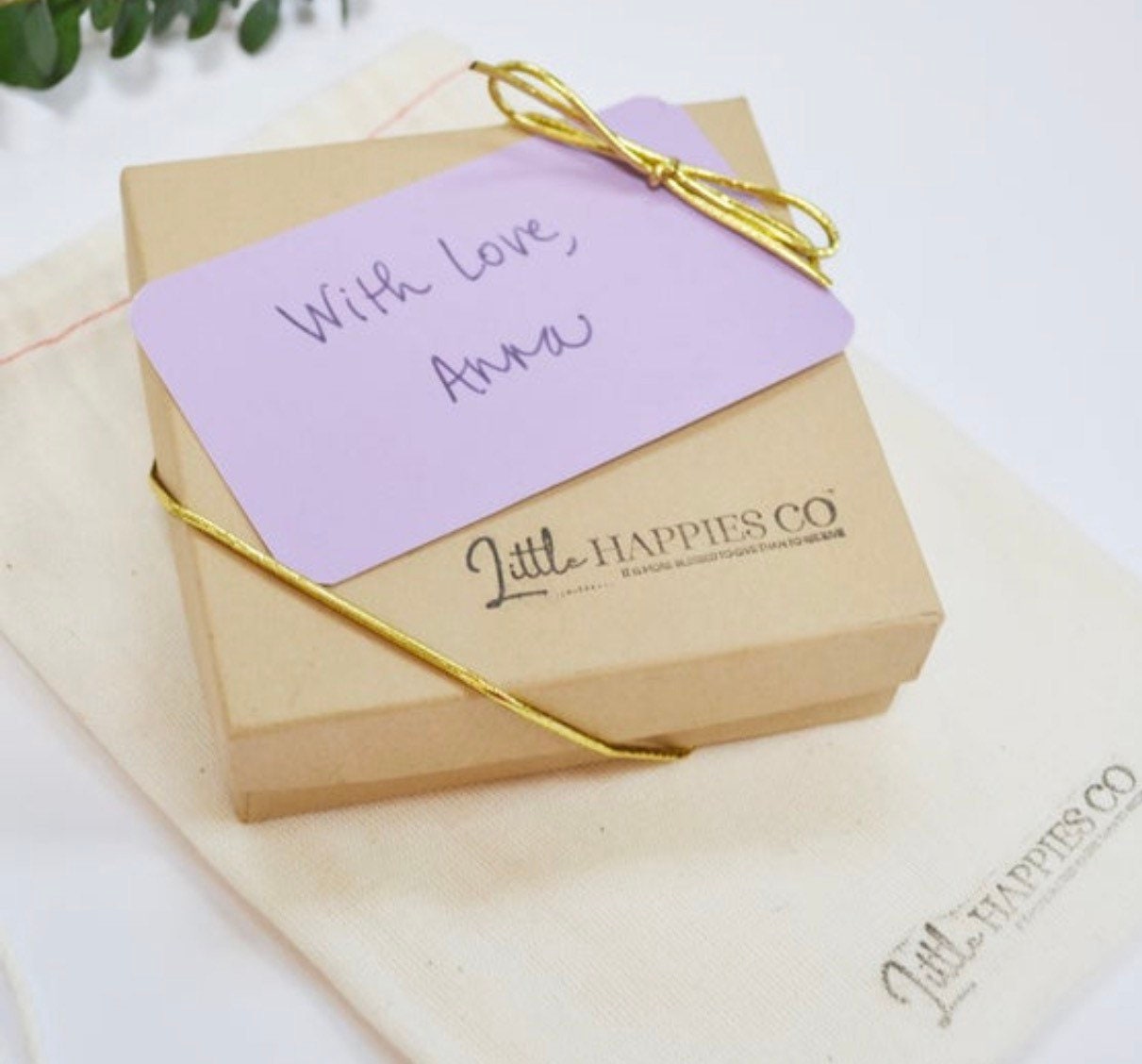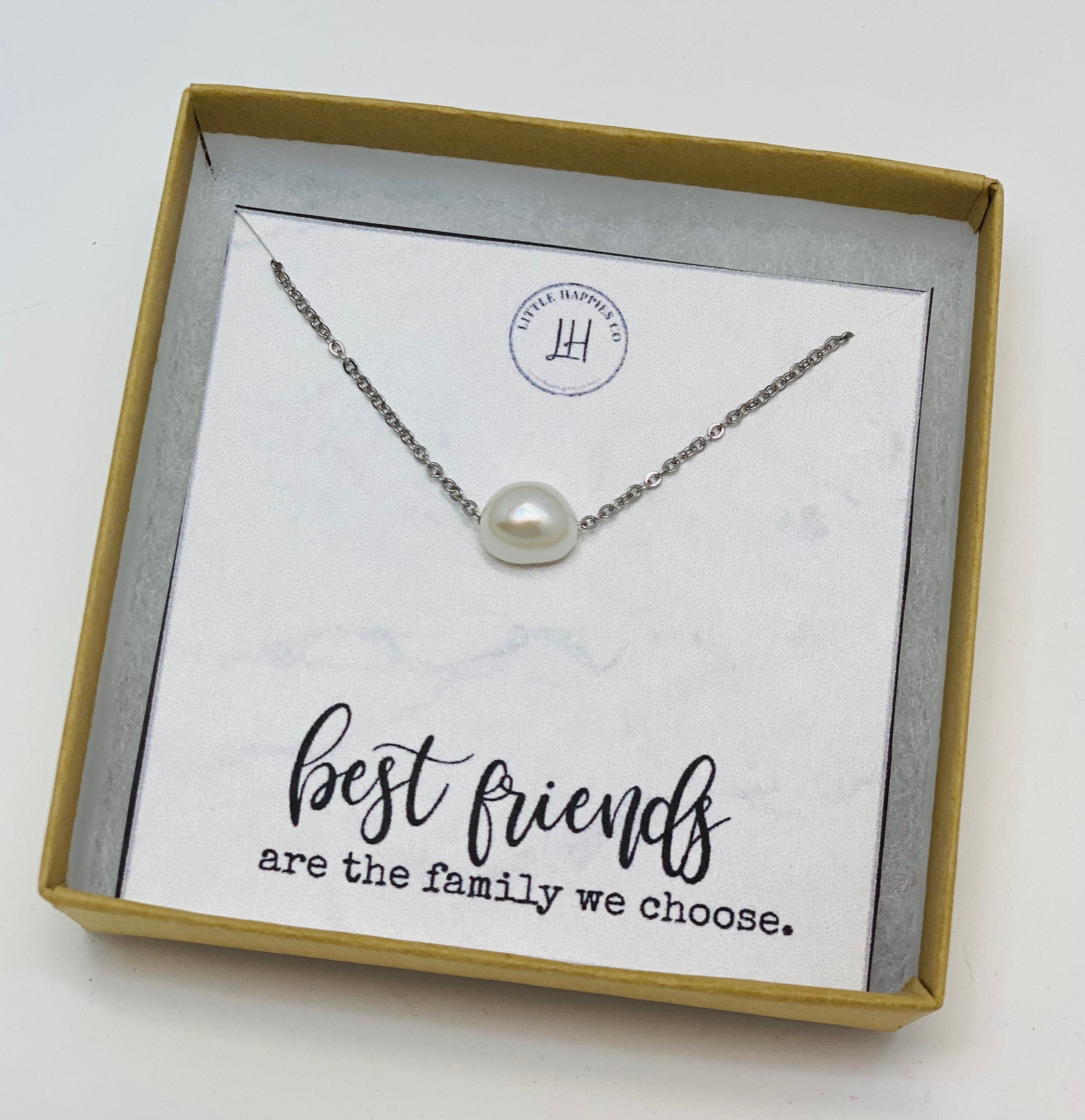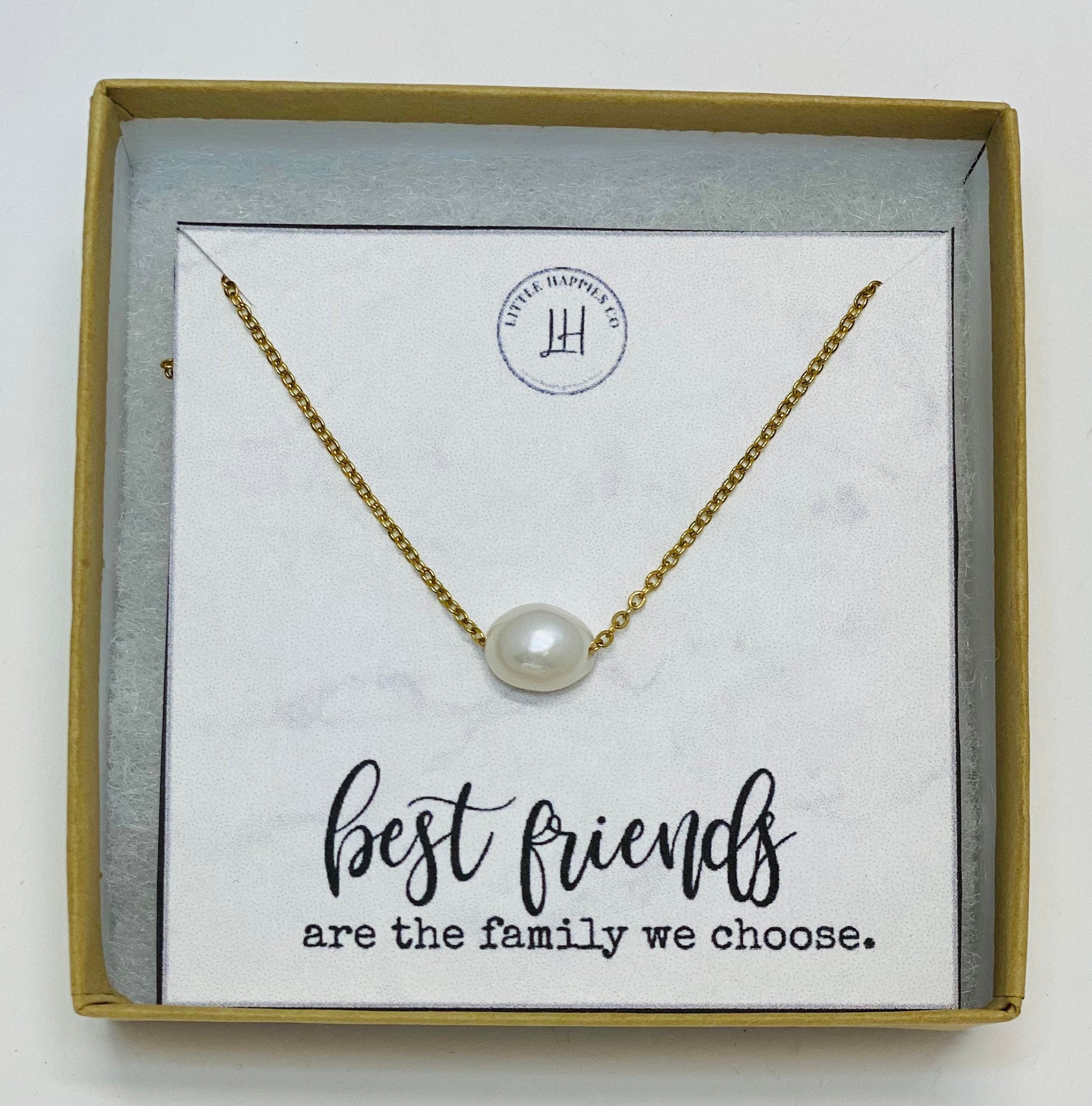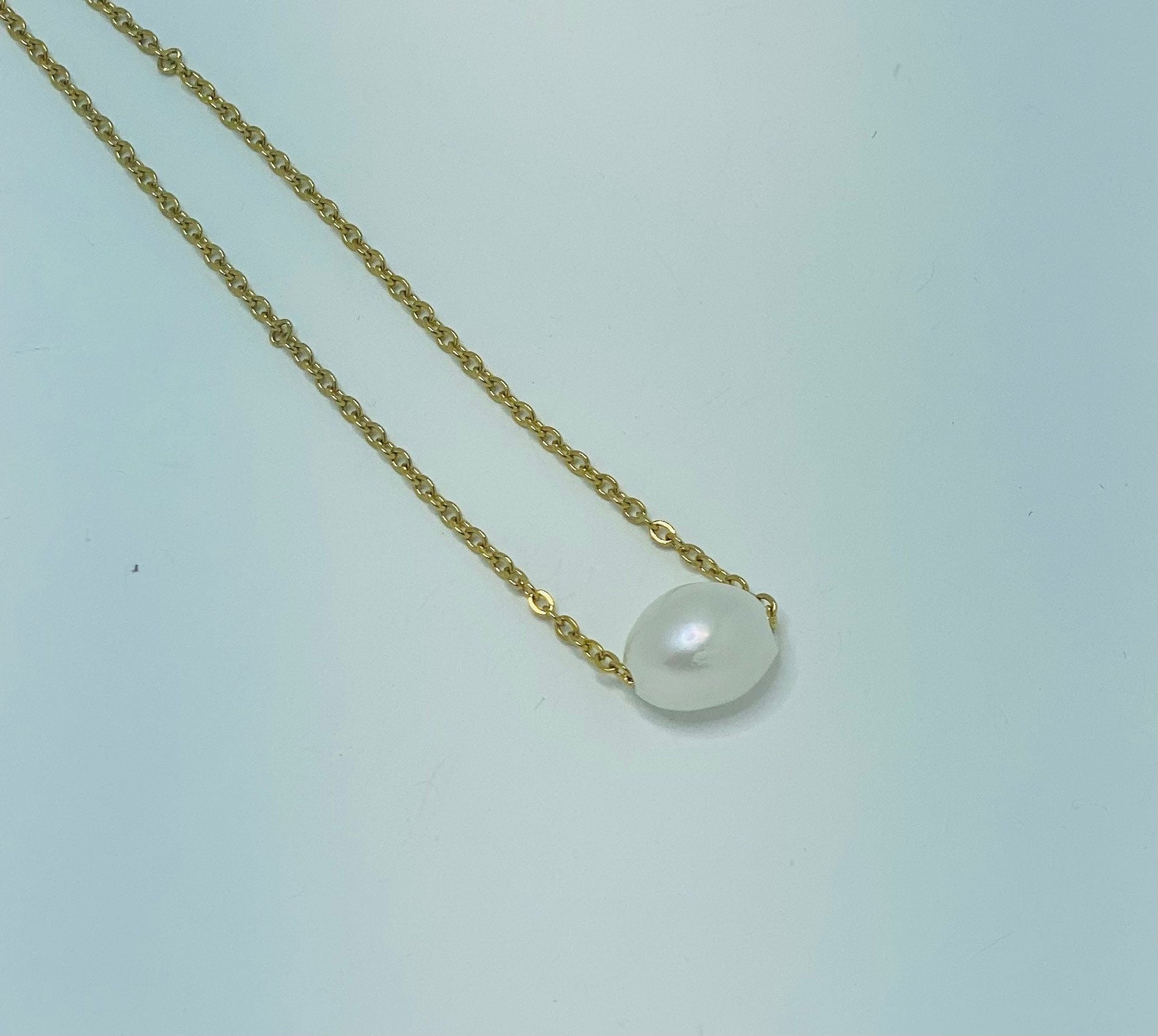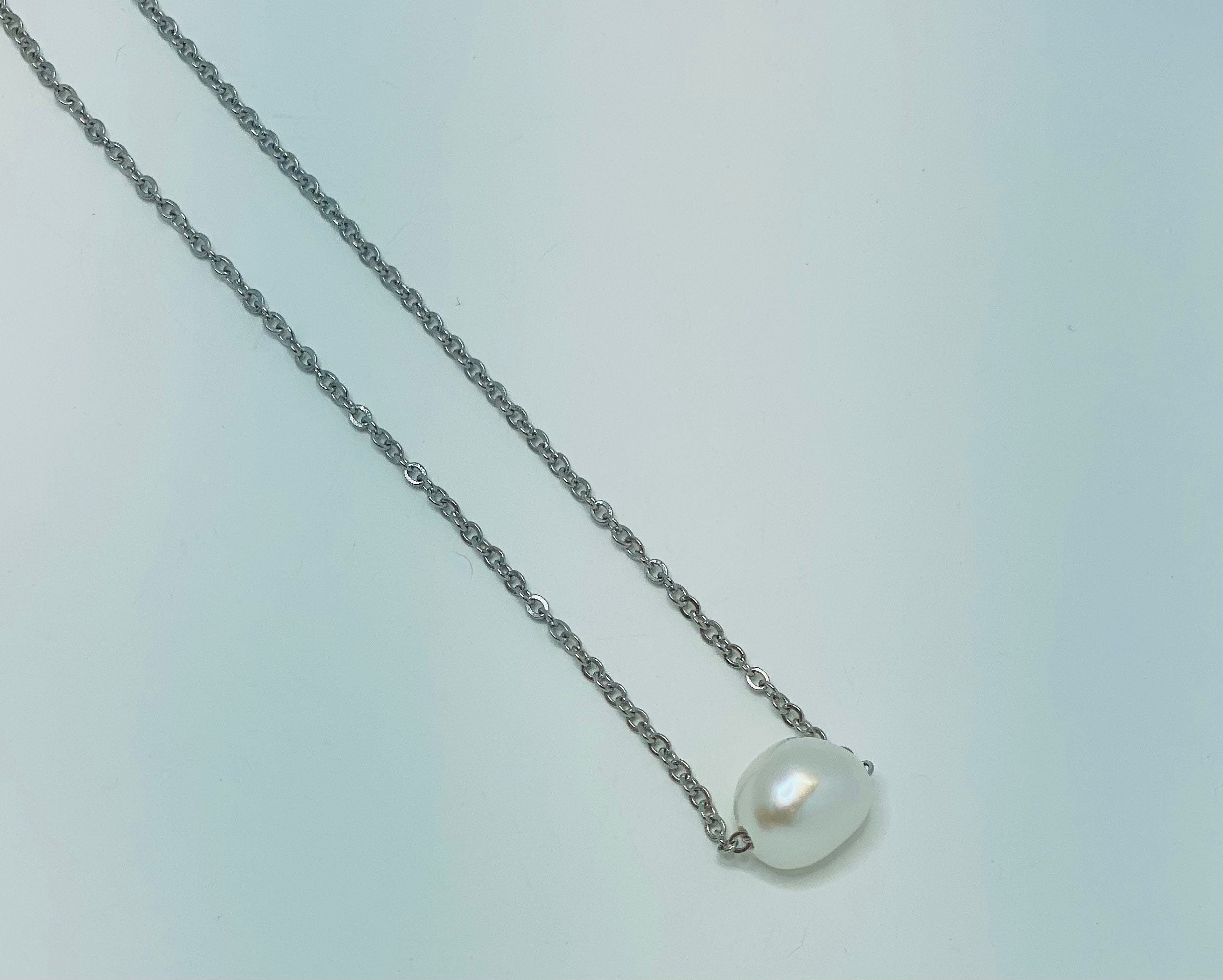 BFF jewelry, Best friend necklaces for adults, Best friend jewelry, Friendship necklace, Unique best friend jewelry, Bestfriend necklace
Friends are the family we choose. Our BFF Necklace is a lovely way to show her how much she means to you. It's a unique gift for a special friend who's always there for you - no matter what!
It's just perfect if you're shopping for...
♥ best friend necklaces for adults
♥ bridesmaid gifts
♥ gifts for a maid of honor
♥ any special woman in your life
∙ ∙ ∙ ∙ ∙ ∙ ∙ ∙ ∙ ∙ ∙ ∙ ∙ ∙ ∙ ∙ ∙ ∙ ∙ ∙ ∙ ∙ ∙ ∙ ∙ ∙ ∙ ∙ ∙ ∙ ∙ ∙ ∙ ∙ ∙ ∙
A V A I L A B L E ∙ C O L O R S
This necklace is available in gold, rose gold, and silver.
G I F T ∙ B O X E S
This item comes with a FREE gift box and gift tag for you to write a message on! It's all ready for you to give to one of your favorite people!
Please notes these are freshwater pearls. They are all unique and different.
A D D ∙ A ∙ G I F T ∙ B A G
Add one of our SUPER CUTE gift bags for just $2 extra! See photos to view what it looks like.
C A R D S
We can pair any piece of jewelry with any card at no additional charge! Just message us.
If you'd like a custom card created just for you, message us for details. There is an additional charge for custom cards.
C A R E ∙ I N S T R U C T I O N S
All of our jewelry pieces are special and delicate, and that is what makes them so perfect. Like all special things, they need to be handled with care.
♥ Bathing or showering while wearing your jewelry is a no-no.
♥ Sleeping, swimming, or exercising in your jewelry is a no-no.
♥ Don't get your girly stuff (hairspray, make-up and creams) on your Little Happies.
♥ Clean your jewelry with a soft cloth when you are done wearing it for the day.
P L E A S E ∙ N O T E
Our jewelry is handmade, and several of our hand-stamped charms are handmade. No two necklaces are exactly the same.
Warning: Choking hazard. Includes small parts/plastic bags. Not intended for small children under 5. Keep packaging and all items away from children or anyone at risk of choking.
H A V E ∙ Q U E S T I O N S ?
We'd love to help you! Please click the "Ask A Question" button at the top of this page to send us a message.
C O N N E C T ∙ W I T H ∙ U S
Facebook:
https://www.facebook.com/littlehappiesco/
Instagram: @littlehappiesco
#givealittlehappy
Handmade item
Length: 9
Height: 2
Recently Viewed